Teacher Of The Year Awards
We are incredibly blessed to have such an amazing team of early childhood educators here a Kids' Work Chicago! This inaugural Teacher of the Year AWARDS event was designed to recognize and celebrate these amazing individuals. Thank you to all those who participated in the nomination process and for the heartwarming comments you have shared. We have compiled here, a list of the most highly nominated teachers for your final votes.
Please vote for only ONE team member per age group no later than the end of the day on monday, January 18th!
The winning teachers will win a $500 gift voucher to be used for enhancements to their classroom team and learning environments! Thank you again for participating!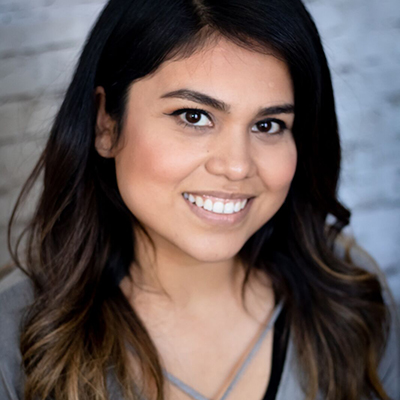 Jr Kindergarten - Ms. Abby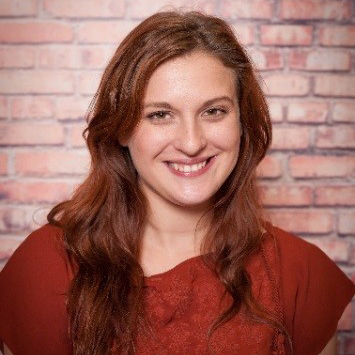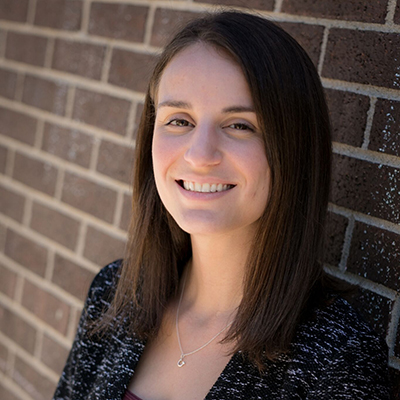 What Our Parents Have To Say About Our Teachers
Miss Alice has been amazing throughout this pandemic, always greeting us with a smile, and we can tell she truly cares about Xavier. He has developed and learned so much under her care, and supported us as parents too! We are so grateful to have her leading the Bradley classroom everyday.
Ana is so dedicated to the babies in Addison. She gives each one such special attention and is always aware of the children's schedules.
Miss Ashley loves the Addison babies so much! She tends to them and has fun stories about my child each day!
Miss Destiny always has a smile and an encouraging word. She is clearly dedicated to the children in her care and pays close attention to the details that make them unique. She gets excited about their development and makes me as parent feel like we are partners in taking care of this tiny amazing human and I couldn't be happier to have her as part of the journey!
Ms. Kia has infinite love and patience that she gives to all of her students. We are so lucky that our son
Ms. Kia was such a great, stabilizing addition to the Addison. Staff after a tumultuous couple of months in 2019.
Ms. Kia has been amazing with our Etta! Being that Etta is our first child, we had all the feelings about dropping her off at daycare for the first time. But Ms. Kia's warm demeanor, calming presence, and loving smile (which we could feel even under the mask!), made it so much easier. Also with us being first-timers, we are always worried about almost everything Etta, such as volcanic spit-up eruptions & 4 minute "power" naps. But Ms. Kia's daily reassurances that these are normal things, really help keep us at ease. We don't know what we would do without her!!!
Kia is always showing her dedication to her children. She goes above and beyond with caring for the babies and shows her love to the families.
Ms Kia always has a smile on her face and is so warm and pleasant to be around! My daughter absolutely loved having Ms Kia and misses her terribly! Even though she wasn't one of our teachers during 2020, she reached out to us during the Covid-19 shutdown to check in and see how we were doing. Going above and beyond like really shows she cares!
We are so lucky to have Kia as the lead teacher in Addison. She does an amazing job producing fun activities for the babies to do, like painting exercises and fun felt boards. Most importantly, I know she personally cares about the wellbeing and development of my baby. We are so lucky to have her!
Angie does a great job asking questions about the children and their schedules. She is aware of their needs and you can see how much she loves them.
Ms. Julia has been an amazing teacher. We can tell kaia loves al the teachers in her classroom. Ms. Julia always is so present and gives us great info In The parent teacher 1:1s. She has made us feel very comfortable during these unprecedented times. Sad to hear she's leaving kids work but selfishly glad that kaia had a full year with me. Julia
Julia is so hardworking and does so much for the toddlers, she puts love and effort into her planning and activities. A great leader.
Kelsie has so much energy and you can tell is excited to come to work and be with the Campbell kids!
Sydney consistently shows enlightenment as she works with her toddlers. She is so creative with activities. And provides great support for her teachers!
My daughter comes home every day babbling about Miss Sydney and asks for her all weekend. I love Miss Julia, too!
Such a sweet teacher. Even the children love her! I have never seen Ms. Sonia not be able to get the children's attention, she's always engaging with them.
We miss Ms. Sonia's smiling face and positive attitude since our kiddo has moved on from the Damen classroom. She is a bright star and we wish her well!
Gabrielle has truly shined with teaching her students! She is always positive with them, gets on their level, and shows enlightenment when she is working with the children.
Ms Luz is amazingly patient and kind - to both us as parents and to our daughter, who isn't always to easiest to deal with. Plus she's an amazing photographer and has been the only one in our daughter's life to get pictures of her smiling and looking great! So happy we have Ms Luz as a teacher!!
Vanessa is great with working in the Lincoln classroom. She is compassionate with the children and so loving!
We love Ms. Jessica! She's so attentive, so patient and really gets to know her students. Her communication with parents is so helpful-we are so lucky to have her!
Luci has done an amazing job with the Rockwell kiddos! She is so patient with them and comes in every day ready to go! She did an amazing job teaching the students the winter performance dance!
Patricia is an amazing teacher. Her positivity shines through as she engages in activities with her students!
Our kiddo loved the short time he had with Ms. Patricia and talked about her while away from school. She is a great teacher and of course, we enjoyed getting the personalized notes each day on Brightwheel. The little things go a long way!
Patricia is so hard working and caring. She always goes the extra mile for her kids and classroom.
I always see Ms. Crystal saying hi to the kids. Shows she's a nice and friendly teachers since they all wave back.
Miss Abby does an amazing job teaching the children! Our son loves to come to school and see her!
Abby is a wonderful and patient teacher. She always puts the kids first and is so kind and caring.
Abby's creativity and positivity shines through as she works with the Roscoe children! She has such patience with the students and takes time to really get to know them.
Miss Abby is an amazing example of positivity for our kids each day. You can tell she is smiling when she speaks even with a mask on. Miss Abby is what makes Kids' Work such an amazing and unique place. We will always be grateful for her love for our kids.
Miss Gabby provides fun and engaging activities for the children. She is great with focusing on my child and knowing how to meet her needs.
Zak has just started in the Roscoe classroom and my student comes home talking about her. She loves doing activities with Zak.
Dawn is great with the children! She is works with them so well and with such a calm voice.