Safe, Stimulating,
and Loving Care
Your Baby Will Flourish In Our Rich Learning Environment
Ours is a nurturing, stimulating, and accepting learning environment that supports young children in developing social skills, self-confidence, and an understanding of the world around them.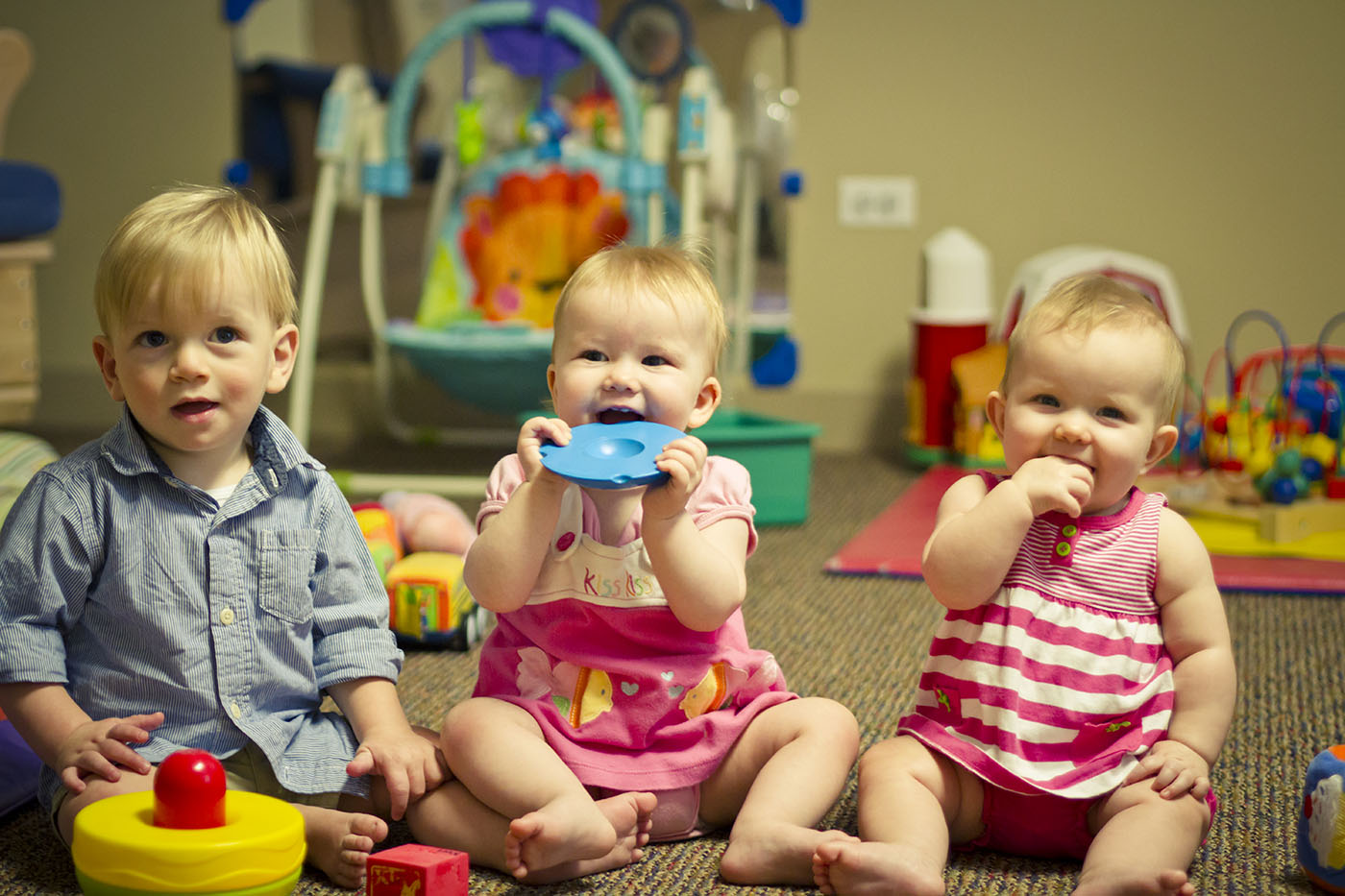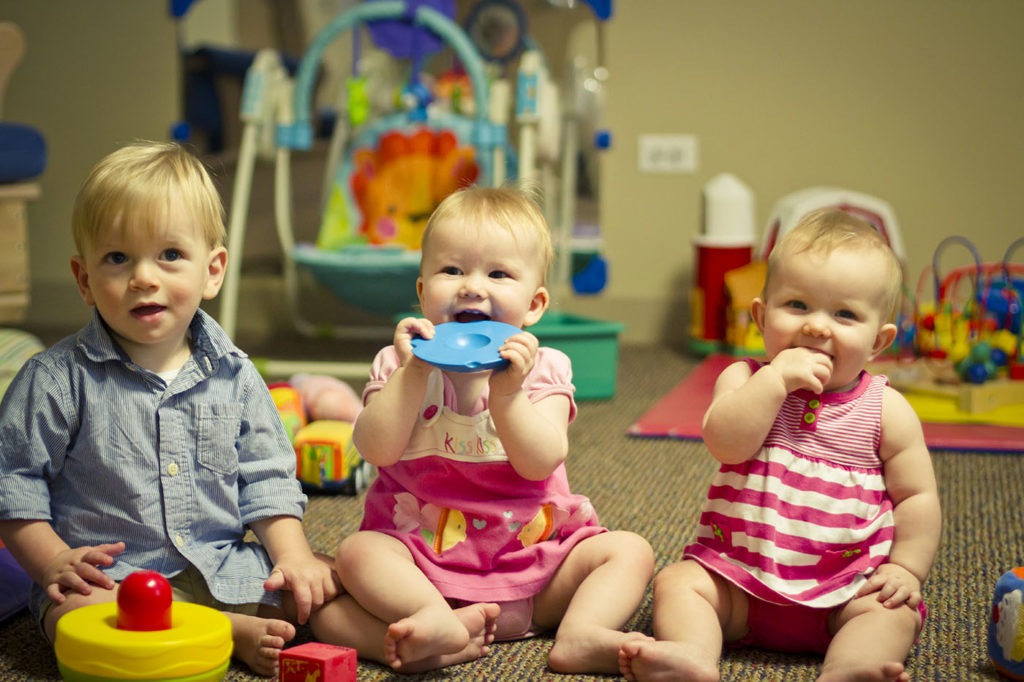 Safe, Stimulating, and Loving Care
Your Baby Will Flourish In Our Rich Learning Environment
Infants | 6 Weeks-14 months | Serving Chicago, IL
The Kids' Work family hopes to provide your family with exceptional small group care in a warm and loving atmosphere.  Ours, is a calm and peaceful environment, where you and you baby will feel right at home.  We feature safe, clean, and well organized classrooms that will become your baby's home away from home.
Warm and Loving Caregivers
Choosing that special person who will care for your child while you're working is a big decision. Kids' Work understands the importance of finding not only  qualified and talented caregivers, but those who love and adore working with young children and their families.
Building a Strong Foundation
A baby's first year is packed full of developmental milestones.  Group care provides ample social interaction while naturally encouraging babies to grow socially, physically, and cognitively.  Our thoughtfully planned learning environments accommodate each babies individual needs while providing ample opportunity for growth and learning.
Predictable Caregivers And Added Support
Our classroom communities are comprised of core predictable staff members who bond and develop strong relationships with both parent and baby.  In order to provide added support and opportunity for interaction, it is also our goal to maintain addition support staff throughout the building each day.
Matching Your Family Routine
Young children learn to trust the world around them when their expressed needs are attended to with love and sensitivity.  Our younger infants are are fed, slept, and changed on demand in accordance with each families personal plan.  Older infants are comfortably eased into a more structured day as they prepare to transition into a toddler environment.
Clear and Consistent Communication
We understand that parents want to feel connected, and well informed. Each baby's day is clearly documented and shared via the Brightwheel program. Teachers post information about daily routines, and share fun photos and notes to give a clear picture of the day's activities.
Fresh Air and Outdoor Time
We value the benefits of getting outside on a regular basis for fresh air and stimulation.  Weather permitting, our babies head outside each day for walks around the neighbor in our safe and secure strollers.
Added Support for Families
You can breathe a sigh of relief, knowing that we have the basics covered! We  provide complimentary diapers, wipes, ointments, and sunscreen so that your baby stays clean, dry, and protected throughout the day. 
Keeping Your Little One Safe and Security
We maintain safe and secure facilities with locked exterior doors, video monitoring systems, and the ProCare Keyless Entry System which limits building access to authorized staff and family members only.
Language Learning Boosts Their Communication Skills
Your baby's teachers incorporate baby sign language into daily activities to help them communicate their needs even before they're verbal. Weekly Music  Class with Wee Groove and weekly Spanish Class with Ms. Yesenia introduce vocabulary that boosts their cognition now and communication skills for life.
"The social interaction is good at Kids Work"
The social interaction is good at Kids Work with both teachers and other children. We've gotten our son involved in classes outside of Kids Work like soccer or swimming and we can't help but notice how much better our son is at following an adult's instructions than other kids that haven't been in daycare. I don't think this is because our son is exceptional, I think it's because he's had practice.
"the level of care is outstanding "
What an incredible experience Kids' Work Chicago is for both of our children! Our oldest son, who is almost three, has been at Kids' Work since it first opened. Our other son is seven months old and has been there four months. Both of our children immediately adjusted and are always happy to go to Kids' Work. As full-time working parents, we are so very lucky to have found such a wonderful place for our children to attend
"I cannot say enough good things about this daycare center"
I cannot say enough good things about this daycare center! My child is in one of the infant classrooms and is very well cared for... dare I even say loved! We started daycare for our son at 3 months of age and I have never had a worry or concern when leaving him with his teachers. I honestly have never felt as good about leaving my child in someone else's care as I do when I leave him at Kids' Work.