Enriched Age Appropriate Learning for Future Success!
Ours is a nurturing, stimulating, and accepting learning environment that supports young children in developing social skills, self-confidence, and an understanding of the world around them.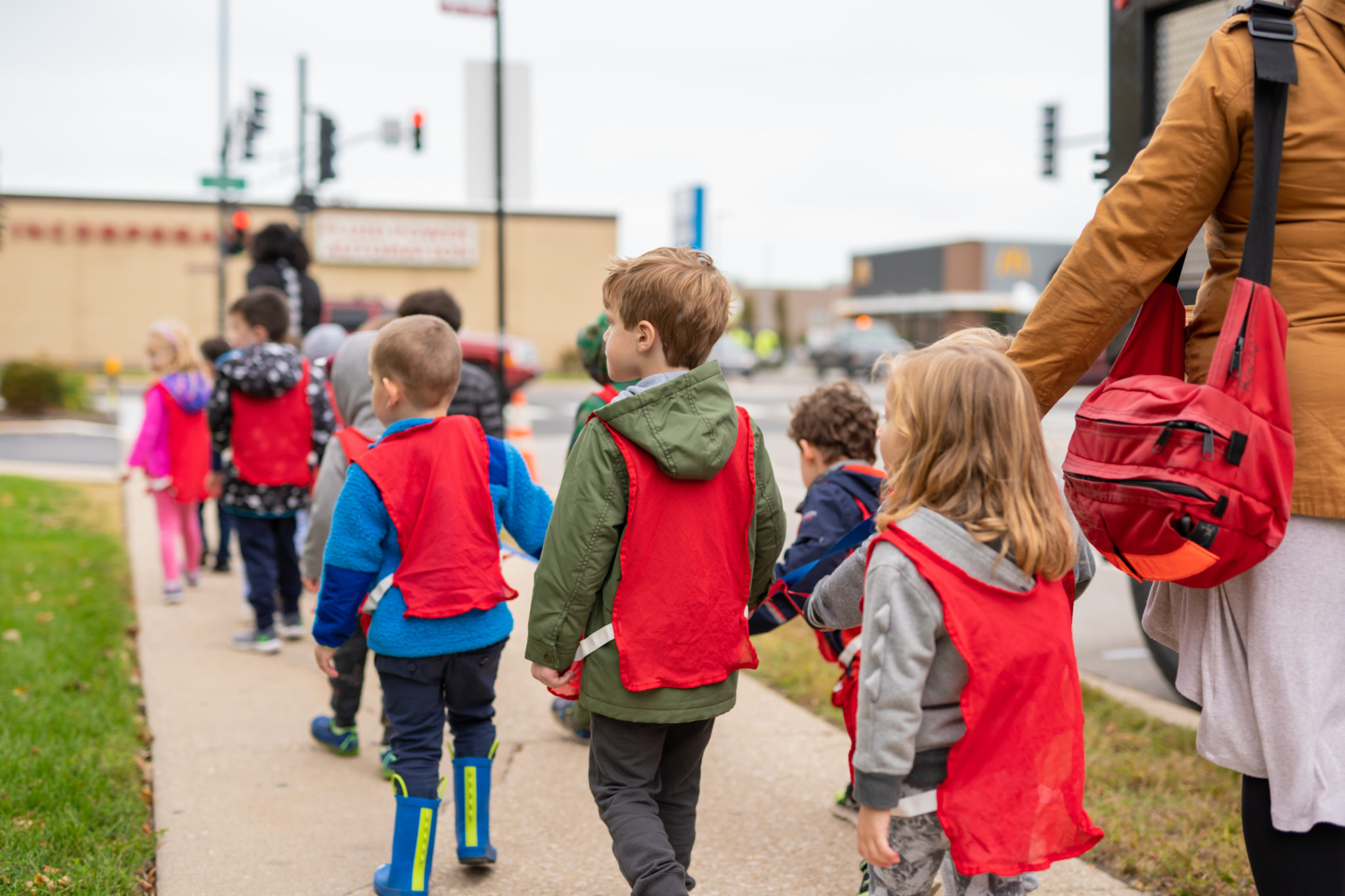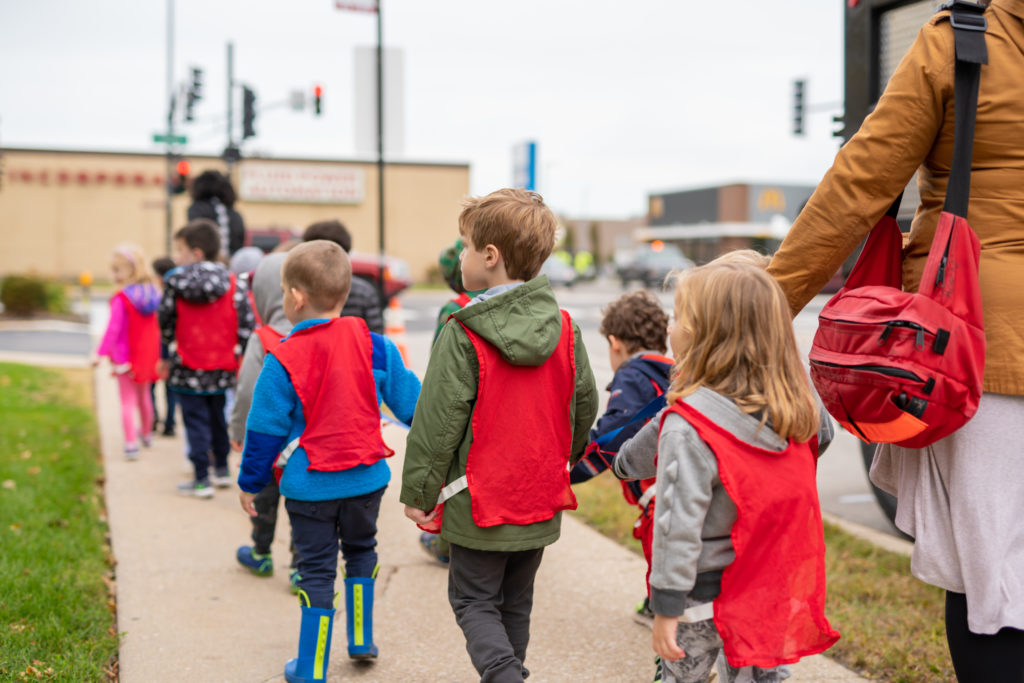 Enriched Age Appropriate Learning for Future Success!
Junior Kindergarten/Kindergarten | 4-6 years | Serving Chicago, IL
Join Us This Autumn for a "Classroom in Action" Open House!
Join Us This Autumn for a
"Classroom in Action" Open House!
Gain Firsthand Insights Into Our Curriculum, Sample Lesson Plans,
Schedules, and More. Your Child's Academic Future Awaits!
Hands-On and Blended Curriculum
Weekly Spanish Lessons To Boost Communication Skills
Your child's linguistic abilities take off with weekly 20-minute Spanish lessons with Ms. Yesenia. They learn useful real-world vocabulary and form lasting cognitive connections that aid them in all their future endeavors, at no additional cost to you.
Reading and Writing Readiness
Both independent and shared reading/writing experiences provide
daily authentic and integrated language arts readiness exposure
. 
Learning Without Tears
provides cross curricular hands-on structured exposure to handwriting and language arts concepts.
Creativity And Artistic Expression
Weekly  music classes with Ms. Elisa from Wee Groove, and weekly yoga with Buddha Belly Yoga place an emphasis on creativity and self-expression. Open ended art allowing for choice and individuality help children to see the value in their ideas and effort while boosting self esteem and pride.
Highly Interactive Math and Science
Teaching Strategies Creative Curriculum
provides our educators with the road map and age appropriate learning objectives to create a hands-on experiential learning environment that encourages a
love for exploration and problem solving necessary for future math and science success.
Nutritious, Organic Meal Program
Kids' Work
partners with
Healthy Organic Kids
catering to provide a complete meal program. Meals are well balanced and packed full of fresh fruit and crisp, local vegetables. Their refined meal plan helps
provide exposure to different tastes and textures supporting your child's love for healthy eatin
g!
Added Support for Parents
We'll take care of the little things, so you don't have to.  We provide all ointments, lotion and sunscreen! 
Our Junior-Kindergarten program includes an age-appropriate technology component that teaches children how to navigate the basic aspects of a computer as well as teaching beginner skills of computer use.
Consistent Updates and Communication
We know that
parents want to feel informed
when it comes to their child's day. In addition to our classroom
Daily Chart,
which keeps track of your child's eating, bathroom, and sleep routines, we also utilize the
Brightwheel
parent communication app to share
fun photos
and
anecdotal snippets
of your child's day!
Plenty of Exercise and Play
We're incredibly lucky here at Kids' Work to have a private onsite secure playground facility.  Our Junior-Kindergartners get plenty of fresh air and exersize during their multiple outdoor playtime sessions and walks on our peaceful neighborhood streets. Playtime within our indoor large-muscle space is yet other examples of the fun opportunities our students have to move and develop physically.
Security Measures for Your Child's Safety
Rest easy knowing that your child is safe and secure on our grounds. Our locations feature monitored and recorded security systems. Exterior doors are locked at all times and the KISI Keyless Entry System allows for the entrance of authorized family members and employees only .
"Look no further. Kids' Work Chicago is as good as it gets"
Look no further. Kids' Work Chicago is as good as it gets. Our family recently moved out of state and one of the things we miss most is KWC. My son attended for two years, beginning when he was nearly two. Other reviewers have commented on the safe and loving environment, the creative, fun, but challenging curriculum, and the cleanliness, all of which I echo.
"The teachers at KWC are, without exception, warm and loving"
I send my two kids to Kids' Work Chicago and am so happy with the care, education, and experiences they receive. It makes the life of a working parent so much easier to know that their children are well-taken-care-of and Kids' Work has given me that peace-of-mind. The teachers at KWC are, without exception, warm and loving.
"The administrators and teachers are wonderful"
We have been a part of the Kidswork family since 2010, and love it. The administrators and teachers are wonderful, and truly love my children. My husband and I refer to Kidswork as "school" not daycare, due to the outstanding early childhood education they provide. Our oldest is now in Kindergarten and is thriving.