Providing Positivity,
Support & Balance
For young children and those who care for them
Ours is a nurturing, stimulating, and accepting learning environment that supports young children in developing social skills, self-confidence, and an understanding of the world around them.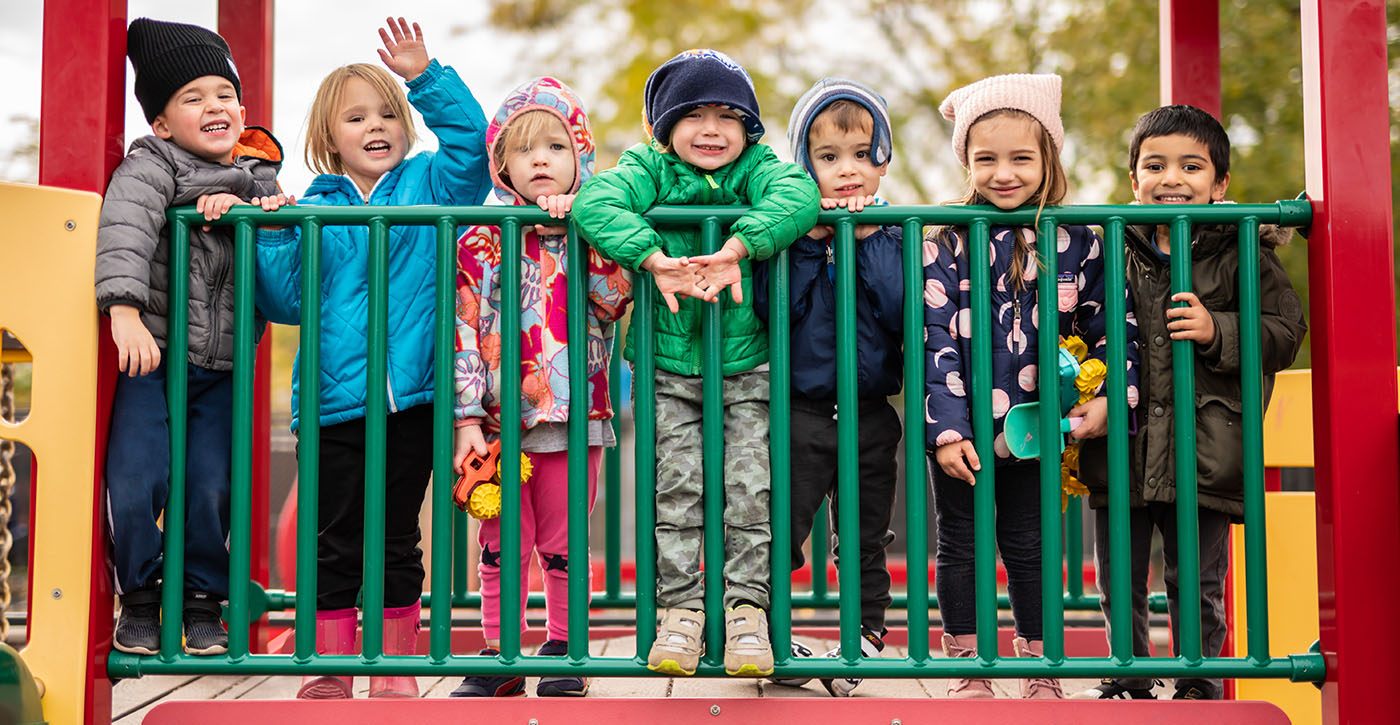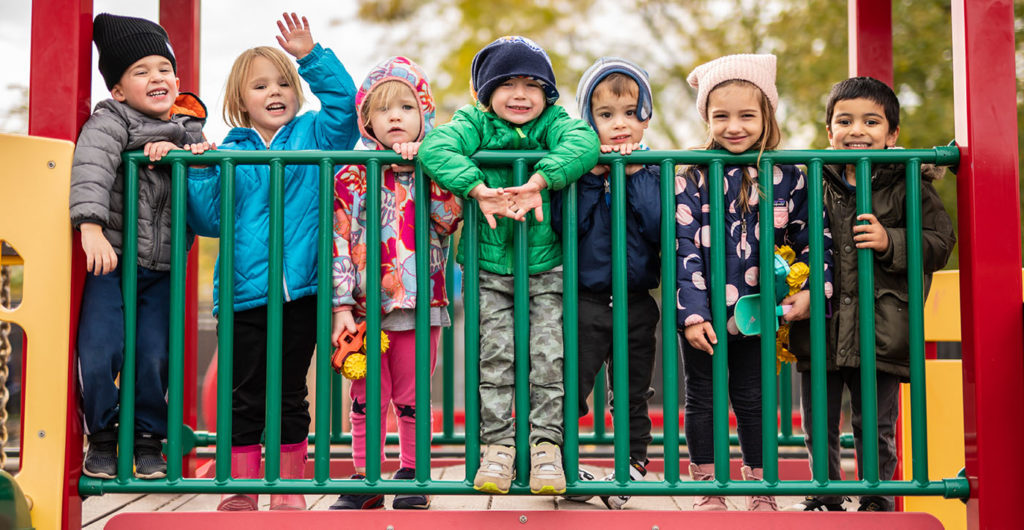 Providing Positivity,
Support & Balance
For Young Children and their families!
Ours is a nurturing, stimulating, and accepting learning environment that supports young children in developing social skills, self-confidence, and an understanding of the world around them.
Top Rated Preschool & Daycare Serving Chicago, IL
We Are OPEN and Safely Serving our families
We look forward to welcoming you to our center & offer temporary discounts throughout the year
our great enrollment incentives!
Get A Free Month's Tuition
*(When Your Referral Attends For 3 Months)

INTEGRITY
A Devotion to What is Right

RESPECT
Thoughtful, considerate, & fair

SUPPORT
Assistance & Caring

POSITIVITY
Constructive & Optimistic

BALANCE
Healthy & Comfortable Proportion

ENLIGHTENMENT
Greater Knowledge or Understanding

DISTINCTION
Set Apart From Others in Excellence
We welcome all families and staff members into our Kids' Work family without discrimination on the basis of sex, race, color, creed, disability, sexual orientation, national origin, or ancestry. We pride ourselves in being inclusive and welcoming, and truly want Kids' Work to feel like family!
Taking Time For Teachable Moments
We place a high value on making time for life's teachable moments. We allow students to ask questions, inquire, and be creative. Children take the time they need to explore, investigate, and learn in a memorable and lasting way.
Gaining Tools For Future Success
Embracing the Whole Child with Experiential Hands-On Learning
Our research-based approach views children as thinkers and problem solvers who learn through play, exploration, and working together. Curriculum is curated by the teachers for their students.
Supporting All Learners through Differentiation and Scaffolding
All children learn in their own individual way. We work to identify each child's unique style and shape our instruction bringing them from where they are, to where  they need to be.
Learning Self-Assurance Through Doing
Developing confidence begins with the opportunity to do things for oneself. For this reason, we give children increasing opportunities for independence in performing self-help skills as they work to become more and more self-sufficient.
Empathy, Sympathy, and Problem-Solving
Our staff lead by example, fostering the development of social-emotional skills such as sympathy, teamwork, and problem-solving. By introducing social emotional concepts as early as our infant classrooms, we create a culture of mutual respect and understanding that encourages kind cooperative interactions.
Open-Ended Process-Based Learning
For young learners, classroom activities are packed with creative possibilities and developmental opportunities! We place a high value on the richness of each classroom experience rather than the conformity of the end product.
Developed Learning Themes and Classroom Environments
Based on the interests of their students, our teachers cultivate rich areas of study that engage the children in various themes, topics, and skills. Our classroom learning environments take on attributes of each emphasis, bringing the topics to life for our young learners.
Diverse Enrichments Included For Well-Rounded Learning
Your child's tuition includes language and movement enrichments that give them a well-rounded experience and build crucial mind-body connections. Daily infant/toddler signing in the classroom, weekly Spanish lessons with Ms. Yesensia,  Buddha Belly Yoga, and music with Ms. Elisa from Wee Groove,  enhance their cognitive development.
Our teams utilize a blend of tools that comfortably document each child's daily learning activities as well as feeding, sleeping, and elimination information. The use of the Brightwheel parent communication app allows for daily shares of both photos and anecdotal student participation snippets.
Video cameras are used to monitor and record our classrooms and other shared spaces of the building. These recordings are available as needed for safety. Knowing the classrooms are closely observed provides parents with additional peace of mind.
Additional Support Available
Our program boasts additional support staff available for the personalization and attention every child deserves. Additionally, our highly qualified and dedicated administrators go above and beyond to best serve the individual needs of our students and their families.
Nutritious Family-Style Meals
We partner with
Healthy Organic Kids
to provide breakfast, lunch, and two snacks each day. These, more refined than typical child care meals,
support your child in developing a healthy palate
while featuring almost exclusively organic and locally sourced fresh fruits and crisp vegetables.
Onsite Secure Playground and Indoor Large Muscle Play Spaces
Children enjoy outdoor playground time each day in our secure onsite playground.  Groups also enjoy quiet neighborhood walks and dedicated time for movement and enrichment activities in our indoor multi-purpose play areas.
ProCare Keyless Entry System Keeps Your Child Safe
Your child's
safety is of top concern
for us here at
Kids' Work Chicago!
Our locations are secure with locked exterior doors and
ProCare Keyless Entry Systems
that grant entrance to only those with a dedicated family or employee code.
Full School Day to Support Your Family
Our operating hours are between 7:30am-6:30pm, offering your family consistency and flexibility in care. You can drop off and pick up your child anytime within that range, giving you options to tailor your day to the schedule that's best for your family. You won't have to coordinate or pay additional fees for before or after school care, and your child will be with peers and familiar teachers throughout the entire day.
As recipients of the Red Tricycle Award, we couldn't be more proud. Readers voted for us multiple years in a row as their favorite Local Business in the Childcare and Preschool categories.
Kids' Work Chicago Riverview
We've Moved To An Amazing
New Space
Yes, We Offer Tuition Support Options
"The center has a feeling of community"
Kids' Work is such a special place, and we feel so lucky to have found it. Both our kids have thrived here and love going to school. The teachers and administrative staff are very warm and caring. The center has a feeling of community and home that I did not find at any other centers when touring. We highly recommend it and are so grateful to have such a wonderful daycare!
"They have their own playground on premises"
We love this daycare center! The director, teachers, and staff are all friendly, and caring. They have their own playground on premises. Tuition includes diapers, wipes, meals and snacks, yoga class, and music class! My daughter has been here the last 2 years. She enjoys going to school, and doesn't want to leave at the end of the day. Kids' Work feels like home for us.
"They've done well to give him some solid foundations"
My wife and I love Kids' Work. My son has been there for over 2 years (since he was about 20 months) and he still prefers to go to school than to stay at home. They've done well to give him some solid foundations in a wide range of activities. He loves his teachers and the insight we get from them into his behaviour have been very helpful. Highly recommended.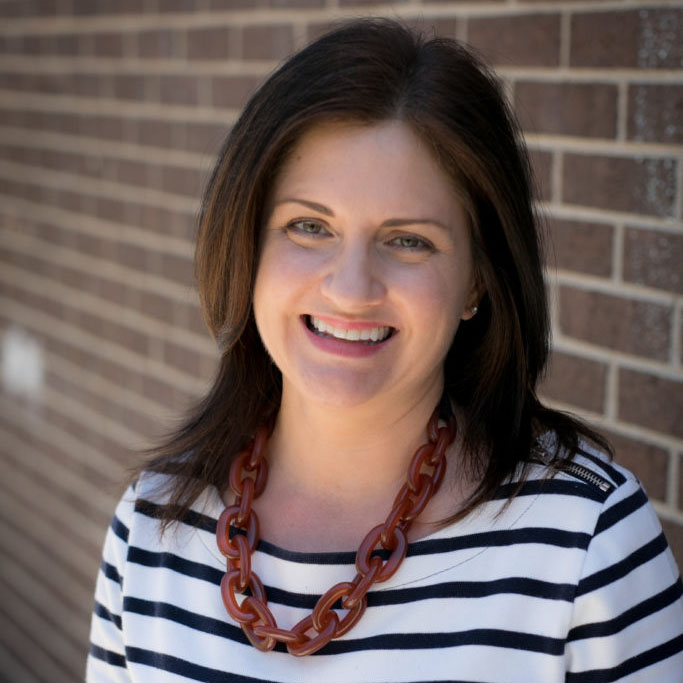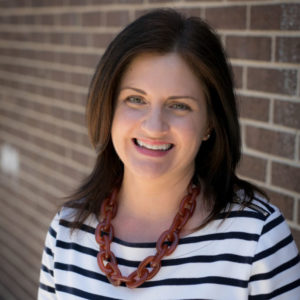 Sarah Cudnik, Owner & Executive Director
With a Master's Degree in Elementary Education, and eight years of primary classroom teaching experience, Sarah has an extensive knowledge of early childhood curriculum and a wealth of creative ideas.
"I grew up in my Mom's in-home daycare, the original Kids' Work, and believe that children learn best when they are loved, supported, and provided with the opportunity to explore the world around them. Kids' Work Chicago was born out of a wish to maintain my career as an educator, have a family, and spend as much time with my children as my mom spent with me."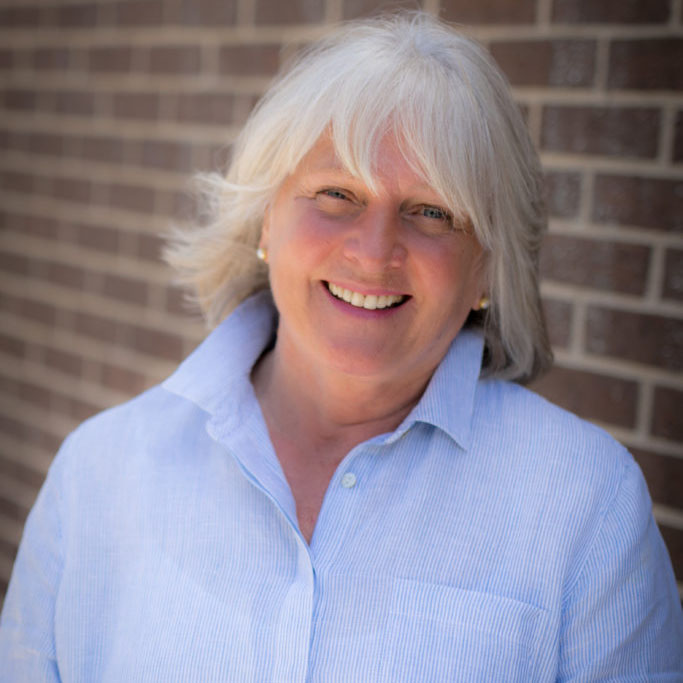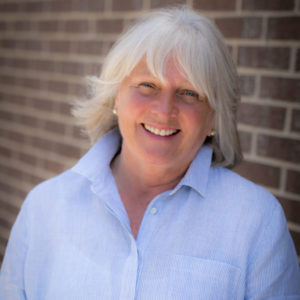 Lynda's nurturing personality and hands-on approach towards learning have provided a secure and enlightening environment for many generations of children and parents. As the original founder of Kids' Work, Lynda has provided licensed care for a little over thirty years.
"Helping children explore and learn in a hands-on environment brings me happiness and I'm committed to the continued growth and evolution of Kids' Work Chicago. It is here that we'll learn something new and laugh every day and in doing so, we'll change the world."