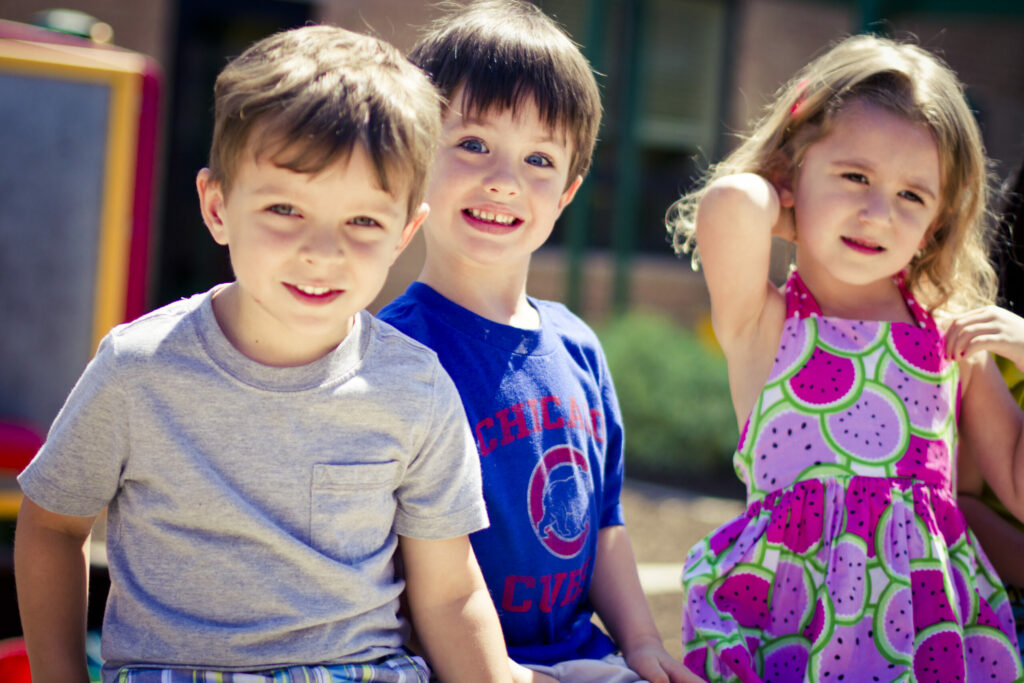 Camp at Kids work summer 2023
Where your family joins ours for summer fun!
Camp at Kids work
summer 2023
Where your family joins ours for summer fun!
Ours is a nurturing, stimulating, and accepting learning environment that supports young children in developing social skills, self-confidence, and an understanding of the world around them.
Summer Camp | 3 - 6 years | Serving Chicago, IL
SESSION 1: June 12-June 30 *KWCR closed June 19th
SESSION 2: July 10-July 28
SESSION 3: July 31- August 18
Open drop off/pick up between 7:30am to 6:30pm.
(Camp activities are in full swing between 9am to 4pm, so we encourage attendance during that timeframe!)
Register by March 31, 2023, and receive $125 off
Register for all three sessions and receive a 10% discount
A Beautiful & Brand New Location Combine Adventures & Convenience
Located south of the California and Addison intersection, we sit cozily along the Chicago River. Not only does your child love exploring the lovely riverside walking path, you also enjoy an onsite private parking lot, making pick-up and drop-off seamless.
Weekly Themes & Activities Create Learning That's Fun
Your child lights up their learning and discovers the world around them with weekly themes and activities. Plus, your camper also enjoys fun outdoor activities, including water play, sports, and free play on the secure onsite playground.
Take A Look At Their Awesome Weekly Themes!
Special Experiences Make For Lifelong Memories
Imagine your child coming home and telling you about their latest and greatest adventures. Thanks to special experiences introducing them to reptiles, cultural cuisine, and more, they create an unforgettable summer alongside their best friends!
Here's A Sneak Peak Of Their Super-Cool Experiences!
Field Trips That Bring Learning To Life
With thrilling onsite special events and walking field trips for older campers, we offer opportunities to ignite their learning, reinforce new concepts, and, most importantly, foster fun! Your child connects with the community and broadens their horizons through memorable excursions.
Yoga, Music, Outdoor Play, & More Activities Each Week
Exciting activities like weekly yoga with Buddha Belly Yoga, weekly classes with WeeGroove Music, and Ms. Yesenia's Spanish classes engage and excite your little one each week. They also move, groove, and stay active with daily outdoor playtime on our private, state-of-the-art playground.
High-Quality Organic Meals & Snacks Daily
Your camper enjoys freshly prepared meals and snacks daily from our catering company, Healthy Organic Kids. A high-quality meal plan exposes campers to a variety of tastes and textures, helping them to develop a lifetime of healthy eating habits.
Consistent, Qualified Staff Ensure Your Child's Positive Experience
Highly qualified staff guide your child's fun, engaging learning and enrichment activities. Your camper is surrounded by a consistent group of creative, energetic, and loving educators who become trusted adults in your little one's circle.
Intimate Group Sizes for Ample One-on-One Time
Smaller-than-typical group sizes provide your camper with plenty of individualized attention, support, and interaction. Your child's teachers get to know their personalities, interests, and needs to provide the best summer camp experience.
Safety Is Always The Number One Priority
All staffers hold CPR certification and have up-to-date First Aid training. Each camp group carries an emergency first aid kit, and a nurse consultant provides regular training on the correct use and application of action plans, rescue inhalers, and EpiPens.
Click Below To Download Our
Summer Camp
Brochure!
"Kids' Work brought light back to our son's face"
Kids' Work provides a warm, safe, and enriching environment that not only accepts but values the unique nature of each child. Kids' Work brought light back to our son's face after a difficult experience at another preschool. When I told the staff at Kids' Work that he still had accidents and wasn't completely potty-trained, fully expecting to be scolded as we were at our previous school, the response was, "of course he does, he's only three!" I knew right then it would be a wonderful fit not only for our son, but for us as parents.
"They share pics of my kid multiple times of the day"
The only place I've visited where I think they take better care of my kid than I could do on my own! They share pics of my kid multiple times of the day and provide a level of stimulation and social interaction that I simply could not do myself. She has already learned so much. I wish I could be there to learn some of the songs myself and splash in the sensory table. One of the best decisions we ever made for our child, and for us.
"The entire staff is truly invested in each child"
We started our daughter here when she was 3, and we were so incredibly happy with the experience. She attended part-time, but even though we weren't there but a couple days a week, we felt part of the Kid's Work family. The entire staff is truly invested in each child, and our daughter loved her friends a teachers. The projects and daily play immediately engaged her in and out of the classroom. Our daughter is now at our neighborhood school, but we started our son there. He is enjoying it just as much!
Explore Our Extraordinary
Summer Camp
Program Now!