Your Child Gains Essential Life and School Skills
Ours is a nurturing, stimulating, and accepting learning environment that supports young children in developing social skills, self-confidence, and an understanding of the world around them.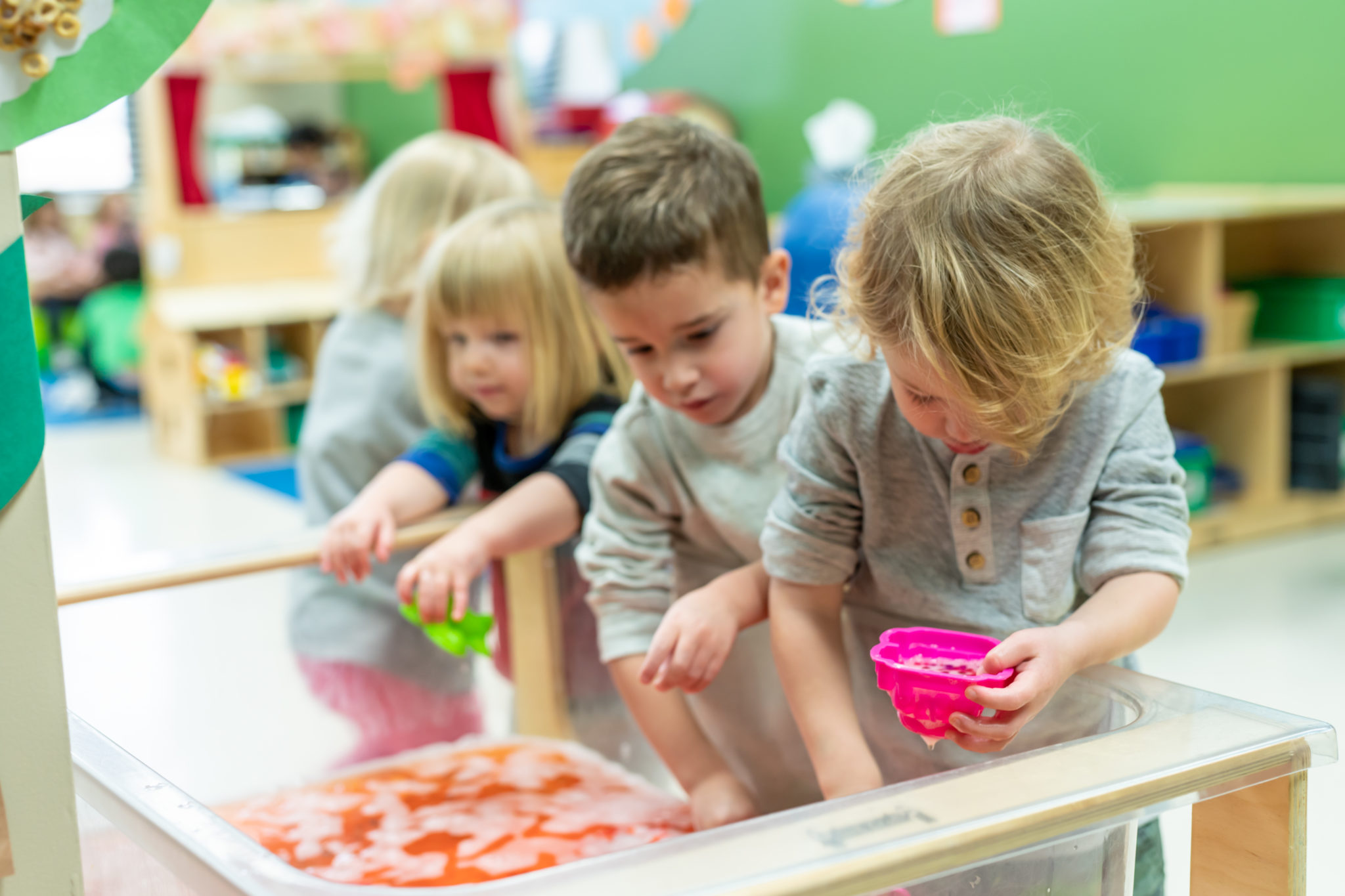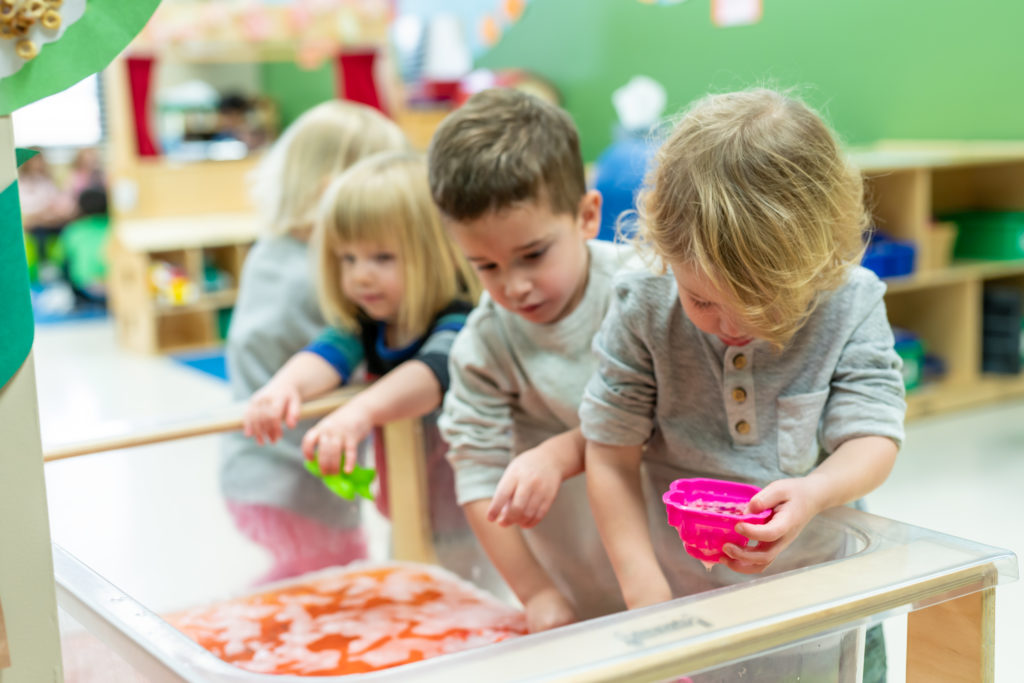 Your Child Gains Essential Life and School Skills
Preschool | 2-3 years | Serving Chicago, IL
Engaging and Hands-On Curriculum
The best of Waldorf, Montessori, and Reggio Emilia early learning philosophies, create engaging, theme-based learning focusing on the interests of your child. We develop hands-on experiences that immerse your child in a world of activities designed to develop their highest learning potential.
Every Moment is a Learning Moment
At Kids' Work, we like to take advantage of typical everyday interaction. Utilizing these "teachable moments" allows for the natural and authentic development of important social, emotional, cognitive, and physical early learning skills.
Plenty Of Self-Directed Playtime
We allow your little one to engage in self-directed play every day, encouraging them to make conscious decisions and feed their interests. Whether it's block play, art, reading, or interacting with friends, this time fosters your preschooler's independence and problem solving skills.
An Early Start To School Success
In utilizing
Teaching Strategies Creative Curriculum
, our educators develop standards based learning environments designed around rich themes of interest. Early
reading, writing, and math readiness skills are introduced within a hands-on experiential setting
. 
Learning Without Tears
is also introduced at this point providing additional early exposure to the building block of future learning.
Individualized Attention and Guidance
It is our goal to provide every child in our group with the tailored and individualized attention, care, and guidance they deserve. Our highly qualified and experienced educators monitor and plan for each child's academic and developmental needs.
Language, Music, & Movement Boost Their Cognitive Skills
Kids' Work offers regular opportunities for outdoor play and exploration! Our private, onsite, and secure playground provides space for developing coordination and balance. Our river side location provides the perfect location for relaxing walks and observing nature in action
Daily Artistic Activities Let Their Creativity Shine
Daily classroom activities include music, dramatic play, and art. Your child's budding creativity blooms with singing, dancing, painting, and artistic expression that allows them to explore their passions while they learn and grow.
Healthy Family Style Meals
We subscribe to the family-style meal concept, which allows teachers and children to eat together in a relaxed environment. Our catering company,
Healthy Organic Kids
offeres refined meal plans exposing your child to a wide variety of fresh fruits and vegetables while
helping in the development of a healthy and varied palate
.
Regular Communication Updates
We understand the importance of communication so parents always feel engaged, informed, and connected to their child's day. In combination with our classroom Daily Charts which track your child's eating, sleeping, and bathroom habits, use of the Brightwheel parent communication app also allows teachers to share photos and anecdotal snippets each day.
Added Support For Parents
We're here to help with all the little things, so don't worry.  Once your child shows signs of readiness, we guide parents through the potty training process.  In the meantime, we provide all diapers, wipes, and ointments as well as lotion and sunscreen.  
The health and safety of our students is our highest priority.  Staff members are kept up to date on their first aid and CPR trainings.  Our locations are safe and secure featuring monitored and recorded security cameras.  All exterior doors are locked for added safety, and use of KISI Keyless Entry System allows only for the entry of families and authorized staff members.
"Kids' Work brought light back to our son's face"
Kids' Work provides a warm, safe, and enriching environment that not only accepts but values the unique nature of each child. Kids' Work brought light back to our son's face after a difficult experience at another preschool. When I told the staff at Kids' Work that he still had accidents and wasn't completely potty-trained, fully expecting to be scolded as we were at our previous school, the response was, "of course he does, he's only three!" I knew right then it would be a wonderful fit not only for our son, but for us as parents.
"They share pics of my kid multiple times of the day"
The only place I've visited where I think they take better care of my kid than I could do on my own! They share pics of my kid multiple times of the day and provide a level of stimulation and social interaction that I simply could not do myself. She has already learned so much. I wish I could be there to learn some of the songs myself and splash in the sensory table. One of the best decisions we ever made for our child, and for us.
"The entire staff is truly invested in each child"
We started our daughter here when she was 3, and we were so incredibly happy with the experience. She attended part-time, but even though we weren't there but a couple days a week, we felt part of the Kid's Work family. The entire staff is truly invested in each child, and our daughter loved her friends a teachers. The projects and daily play immediately engaged her in and out of the classroom. Our daughter is now at our neighborhood school, but we started our son there. He is enjoying it just as much!