Your Child Grows Socially and Cognitively in Our Toddler-Dedicated Environment
Ours is a nurturing, stimulating, and accepting learning environment that supports young children in developing social skills, self-confidence, and an understanding of the world around them.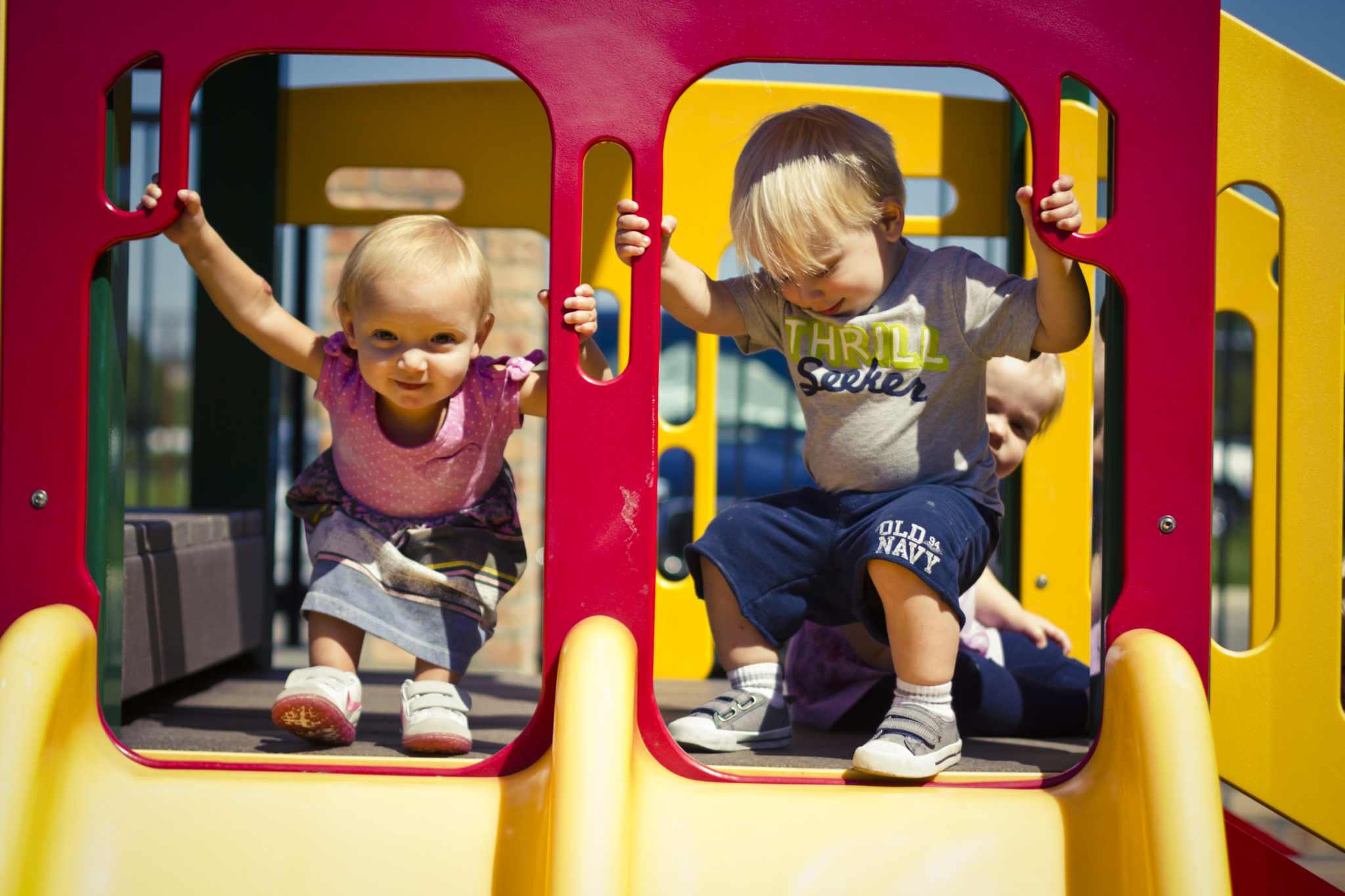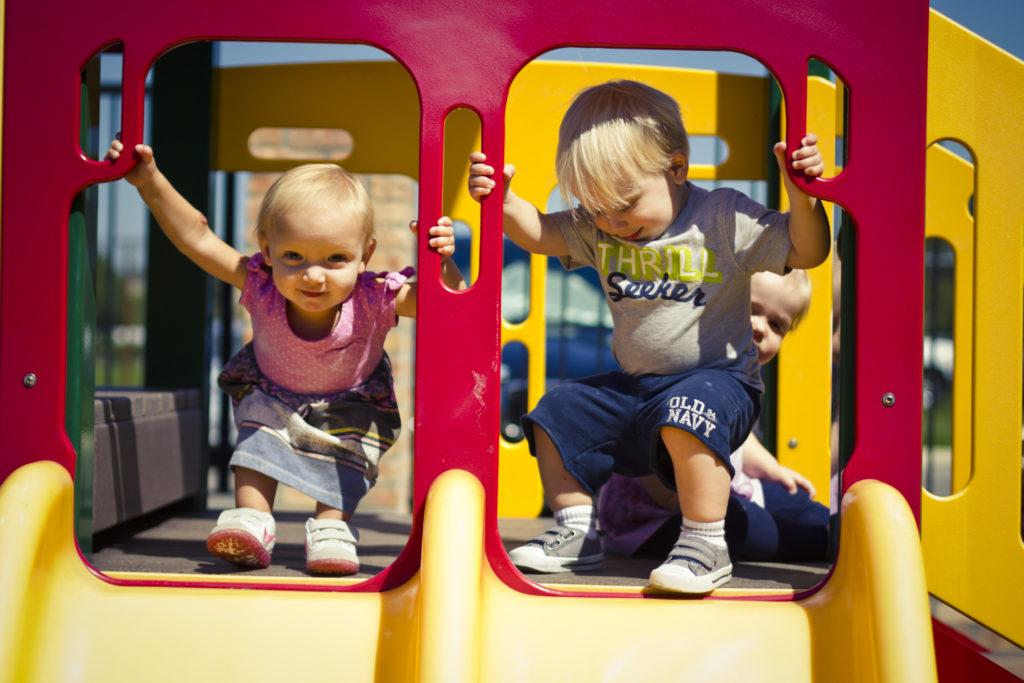 Your Child Grows Socially and Cognitively in Our Toddler-Dedicated Environment
Toddlers | 15-23 months | Serving Chicago, IL
Highly Experienced and Caring Educators
With ample experience and educational background, our staff skillfully develop age appropriate learning environments and daily lessons designed to match the growing mobility and curiosity of busy toddlers.
Enriching Age Appropriate Learning
Our safe yet stimulating toddler learning environments provide the opportunity for  well supported exploration and growth.  The uniformity of the daily schedule allows for increased exposure to routine and structure while building in ample flexibility and individualization.
Daily activities that allow such exploration include:
Music, Movement, & Language Enrichments Included In Tuition
Your toddler's cognitive and communication skills blossom with baby signing, plus weekly Spanish Lessons with Ms. Yesenia, Buddha Belly Yoga class, and musical visits from Ms. Elisa of Wee Groove to help build crucial mind-body connections.
Personalized Classroom Settings
The small-group setting of our toddler classroom is ideal for providing the individualized interaction and instruction these young eager learners need and desire.
Spanish Language Exposure
Our toddler classrooms utilize infant/toddler sign language to help students communicate their needs as they build verbal language. Toddlers also have weekly Spanish Class with Ms. Yesenia to provide a comfortable base for later language study in addition to inciting a love for language learning!
Health and Safety Come First
Maintaining a safe and clean environment is of top priority for us here at Kids' Work. We follow meticulous cleaning, sanitizing, and hand washing procedures throughout the day. Our visiting nurse consultant provides ongoing support and training for all staff. In addition, our caretakers participate in CPR certification trainings each year.
Nutritious and Well-Balanced Meals
Toddlers choose from a wide array of healthy and age appropriate foods delivered daily by our catering company,
Healthy Organic Kids
. We
encourage your child to explore a wide variety of tastes and textures
helping to define a more adventurous pallet.
Added Support for Parents
You can rest assured knowing we have everything covered! For your added convenience, we provide diapers, wipes, ointments, lotion, and sunscreen. 
With their newly established mobility, toddlers are right at home during outdoor play. Toddlers might go out for a walk in our strollers, or spend time playing on our gorgeous new playground. Both provide ample fresh air, a fun new environment, and space to move around.
We strive to keep our parents connected and informed.  Through our classroom Daily Chart we share information on meals, naps, and diaper changes. Daily check-ins via our Brightwheel parent communication app provides parents with photos and snippets of their child's day.
Safe and Sound Environment
Our buildings are safe and secure with locked exterior doors, video monitoring systems, and the Kisi Keyless Entry System allowing only authorized staff and parents to enter the building.
"The teachers are very caring and creative"
We couldn't be happier with the teachers, food, and programming. Our little one has been here since infancy, so we have experienced several different classrooms and have always had a wonderful experience. The teachers are very caring and creative and the kids have days that are full of play and learning opportunities. There is yoga, music, gross motor play time, and lots of art and sensory exploration. The peace of mind that we have knowing our kid is so well taken care of, engaged, and happy counts for a lot.
"I am so pleased with Kids Work!! "
My 17-month old daughter now goes here (started a couple months ago) and she loves it too! After having both kids in part-time, we are moving up to full-time starting in June. I am so pleased with Kids Work!! A GEM in this city!
"The teachers also give me such detailed updates"
Kids' Work has given my son the most invaluable gift, the gift of learning! He has been at Kids' Work for roughly a year and he has really blossomed into a little person I didn't know was possible. He is 2 years old and is able to sing songs, count to 20, and knows the entire alphabet. He has enhanced his social skills by sharing activities and toys with others his own age. The teachers also give me such detailed updates that I am just amazed what they accomplish each day.